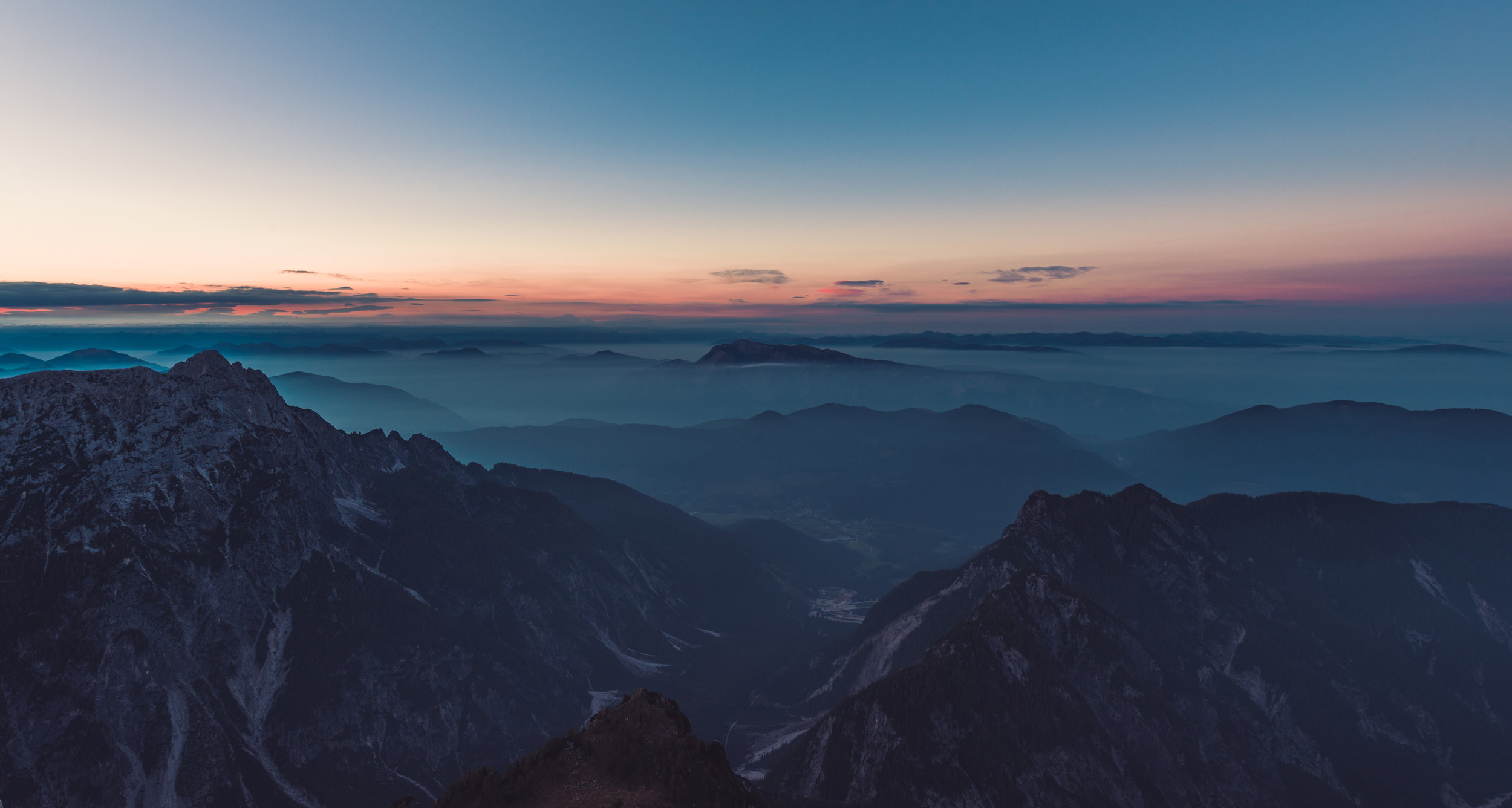 International Privacy Policy
Last updated: May 24, 2018
BOMA International is a trade association representing the interests of the commercial real estate industry through advocacy, education, research, standards and information. BOMA International respects the privacy of its website visitors. The following Privacy Policy has been developed to disclose what types of information is gathered and tracked, how the information is used and with whom the information is shared.
For the purposes of the EU General Data Protection Regulation 2016 (the "GDPR"), the data controller is BOMA International with an office at 1101 15th Street NW, Suite 800, Washington, DC 20005.
What information is collected and how is it used?
"Personal information", is any information that enables us to identify you, directly or indirectly, by reference to an identifier such as your name, identification number, location data, online identifier or one or more factors specific to you.
Personal information includes "sensitive personal information" and "pseudonymized personal information" but excludes anonymous information or information that has had the identity of an individual permanently removed.
Personal information is not collected from visitors to the BOMA International website unless this information has been voluntarily provided. We may collect and process the following Personal information:
[Contact information, which you provide when corresponding with us by phone, e-mail or otherwise. This includes information you provide when you interact with our website in ways including but not limited to participating in online surveys, registering for meetings, participating in conference programs, and submitting information, including on any BOMA web-based forms. The information you give us may include your name, address, e-mail address, phone number, financial information and/or credit card information.]

[Profile information, provided when you utilize some portions of our websites. We may require that you register and provide us with your contact information and generate a password. This registration information may be used, for example, for identification purposes, to communicate with you regarding your account with us or to facilitate the functioning of our websites.]

[Membership information, about your membership with BOMA including your name, contact details such as address, phone number and email address (business or personal), job title.) and any other information related to your membership. Membership information may be provided by you during the registration process, or by your employer on your behalf.]

[Purchase information, relating to purchases made by members and non-members of delegate passes and event participation, purchases from the BOMA Online Bookstore, reports, journals or newsletter subscriptions either in-person or via our website. Purchase information will include financial information as well as information concerning the content and time of the purchase.]
All sensitive information sent to BOMA is kept confidential.
Please be advised that the BOMA website will query visitors' browsers for certain information, such as
the domain used to access the BOMA website,

the type of computer operating system used,

the IP address and type of browser used, and

the day, month and year of the site visit.
This information is used to calculate the number of visitors to the different sections of the site, and to perform analysis of site behavior to continually improve the BOMA website experience. BOMA International does not sell or transfer to third parties any of the information collected automatically from every visitor.
What about "cookies"?
The use of cookies is now an industry standard and cookies are currently used on most major websites. Most web browsers are initially set up to accept cookies. A browser can be reset to provide notification when a cookie is received. It can also be set to refuse to accept cookies altogether. While BOMA does not require the use of cookies, if you browse the BOMA site with the cookies option turned off, you will not be able to use many of the site functions, including access to the membership directory or other features in the secure members-only area. For more information on the use of cookies and similar technology on the BOMA site, please see our Cookie Policy .
How do we use your Personal information?
We will process your Personal information, including sharing it with third parties, for a purpose described in this Privacy Policy, where the processing is necessary for the performance of our obligations under your membership agreement or as necessary for the purposes of our legitimate interests. We may also process your Personal information based on your consent or when we are required by law.
We will use your Personal information:
to carry out our obligations arising from your membership and any other agreement entered into between you and us and to provide you with the information, products and services that you request from us;

to update and renew your membership as required;

to arrange and deliver conferences, events and programming relevant to your specialist area and subjects of interest;

to respond to your questions and provide related membership services;

to provide you with information about other events, books, reports, journals or newsletter subscriptions we offer that are similar to those that you have already requested, provided you have not opted-out of receiving that information;

to notify you about changes to our membership or related services.
We are headquartered in the United States. Your Personal information will be accessed by us or transferred to us in the United States or to our affiliates, partners, or service providers who are located worldwide. If you are visiting our website from outside the United States, be aware that your information will be transferred to, stored, and processed in the United States where our servers are located, and our central database is operated. By using the BOMA website, you acknowledge and agree to any transfer of this information.
How will we secure the information that we collect?
We take reasonable technical and organizational precautions to protect the confidentiality, security and integrity of your Personal information. Although we use security measures to help protect your Personal information against loss, misuse or unauthorized disclosure, we cannot guarantee the security of information transmitted to us over the Internet. While we strive to use commercially acceptable means to protect your Personal information, there is no guarantee that information may not be accessed, disclosed, altered or destroyed
How secure is my credit card information?
When placing an order from the BOMA Online Bookstore or registering for an event, your name, e-mail address, mailing address and credit card type/number/expiration date will be required. This information is used specifically to process your order. This information is not used for any other purpose. BOMA uses secure server software (SSL) that is the industry standard and among the best software available for secure commerce transactions. It encrypts all of the Personal information, including credit card number, name and address, so that it cannot be read as the information travels over the internet.
How will my e-mail address be used?
Your e-mail address will be used for communications from BOMA International on BOMA products, services and educational offerings that relate to your areas of interest, unless you choose to opt-out. We will generally ask for your consent in line with the applicable law when you first provide your Personal Information.
How do I opt out of email communications and correct erroneous information you have about me?
Although most BOMA members and site visitors tell us they appreciate receiving email information from BOMA International, you may elect to opt out of receiving email at any time by simply following the opt-out instructions posted to the email. If you continue to receive e-mail communications after you have unsubscribed, please contact BOMA International at info@boma.org or call 202-326-6300 and tell us which email communications you do not wish to receive.
If any of the information that we have about you is incorrect, or you wish to have information (including Personal Information) removed from our records, please contact us at info@boma.org . We will respond to such inquiries within fifteen 15 business days.
Does BOMA share my email address with third-party organizations?
No. BOMA International does not sell, rent or provide email addresses of its members, customers or site visitors to anyone.
Does BOMA rent its mailing list?
No, BOMA does not rent its mailing list. Some classes of BOMA members, exhibitors and sponsors may be offered up to a two-time use of the membership mailing list, but BOMA maintains protection over this data at all times.
What is your policy regarding children's privacy?
Our site and services are not directed to children under the age of 13, if you are not 13 years or older, do not use our site or service. We do not knowingly collect Personal information from children under the age of 13. If we learn that Personal information of persons less than 13 years-of-age has been collected through our site or service, we will take the appropriate steps to delete this information. If you are a parent or guardian and discover that your child or a minor under the age of 13 has posted, submitted or otherwise communicated Personal information to us without your consent, then you may alert us at info@boma.org so that we may take appropriate action to remove the minor's Personal Information from our systems.
What are my European data rights?
For European Residents Only. If you are based in the EU, in certain circumstances, you have rights under the GDPR in relation to your Personal Information.
Request access to your Personal information. You may have the right to request access to any Personal information we hold about you as well as related information, including the purposes for processing the Personal information, the recipients or categories of recipients with whom the Personal information has been shared, where possible, the period for which the Personal information will be stored, the source of the Personal information, and the existence of any automated decision making.

Request correction of your Personal information. You may have the right to obtain without undue delay the rectification of any inaccurate Personal information we hold about you.

Request erasure of your Personal information. You may have the right to request that Personal information held about you is deleted.

Request restriction of processing your Personal information. You may have the right to prevent or restrict processing of your Personal information.

Request transfer of your Personal information. You may have the right to request transfer of Personal information directly to a third party where this is technically feasible.
Where you believe that we have not complied with our obligation under this Privacy Policy or European data protection law, you have the right to make a complaint to an EU Data Protection Authority, such as the UK Information Commissioner's Office.
How long do we retain your Personal information?
We will store your Personal information, in a form which permits us to identify you, for no longer than is necessary for the purpose for which the Personal information is processed. All member data that is inactive for 7 years with no additional activity will be purged from the database. Prospect records with no activity for 5 years or longer, will be purged. We may retain and use your Personal information as necessary to comply with our legal obligations, resolve disputes, and enforce our agreements and rights, or if it is not technically and reasonably feasible to remove it. Otherwise, we will seek to delete your Personal information within a reasonable timeframe upon request.
What is your practice regarding links to third party sites and services?
Our site and service may contain links to third party websites, applications and services not operated by us. These links are provided as a service and do not imply any endorsement by us of the activities or content of these sites, applications or services nor any association with their operators. We are not responsible for the privacy policies or practices of any third party including websites or services directly linked to our site or service. We encourage you to review the privacy policies of any third party site.
Do we support 'Do Not Track'?
Our site and service does not respond to web browser "do not track" signals. As such, your navigation of our site and service may be tracked as part of the gathering of quantitative user information described above. If you arrive at our site by way of a link from a third party site that does respond to "do not track" requests, the recognition of any "do not track" request you have initiated will end as soon as you reach our service.
How will we communicate changes to this Privacy Policy to you?
Any changes we make to our Privacy Policy in the future will be posted on this page and, where appropriate, notified to you by e-mail. Please check back frequently to see any updates or changes to this Privacy Policy.
If you have questions or concerns about BOMA's Privacy Policy, please contact BOMA International at info@boma.org or call 202-326-6300.